New Patient Information
Welcome to Summit Endodontics! Our team members, led by Dr. Tim Adams, come together every day to provide reliable, pain-relieving dental care for patients in the Reno area. If you're thinking about coming to see us for the first time, then please take a moment to read through the helpful information below so you know exactly what to expect. If you have any other questions, be sure to give us a call today!
Your First Visit
After being greeted by our friendly front desk team, you'll be escorted to a treatment room where a member of our staff will take some diagnostic images and ask if you have any pressing concerns. From there, you'll get to meet with Dr. Adams, who will spend a little time getting to know you before performing a complete oral exam. Based on his findings and the images from earlier, he'll talk to you about your current dental health and recommend any additional treatments you might need. Then, you'll have a chance to ask as many questions as you like.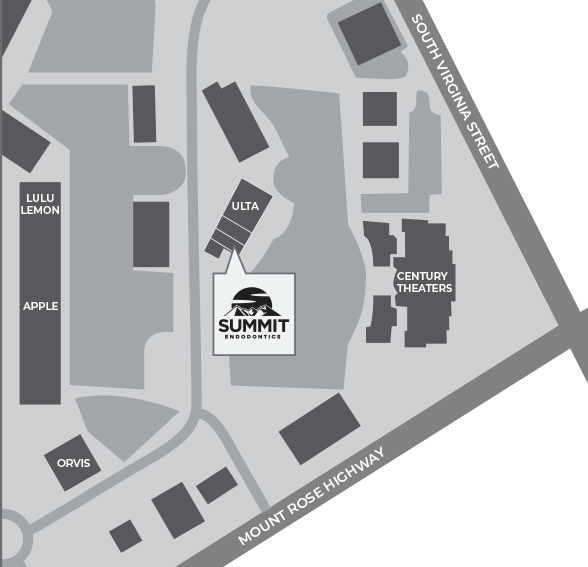 Patient Forms
In order to help our patients spend less time in our waiting room, you now have the option to fill out our patient forms online before you're actually sitting in our office. Simply click on the link below and complete the forms on your own time. Please let us know if you have any issues accessing our forms!
Insurance Accepted
If you've invested in dental insurance, then you've invested in the long-term oral health of you and your family, and the team at Summit Endodontics is ready to help you maximize it. We're happy to accept a long list of the most common dental insurance plans in Reno, and our team will even handle the claims process for you so we can make sure you're getting the most out of your benefits. To learn more about how we can use your particular plan, contact us today.
Financing Available
Do you currently NOT have dental insurance or require extensive treatment that won't be covered by your plan? If so, we can help you qualify for easy to understand, low- to no-interest financing with CareCredit. They have a multitude of plans suited for practically any budget, and you can explore your options and even sign up for one today by clicking on the link below. If you have any questions, be sure to give us a call.