Sedation Dentistry – Reno, NV
Dental Pain Relief Without the Stress
An intense toothache can be a very stressful experience, to say the least. Here at Summit Endodontics, we go the extra mile to ensure that every patient has a smooth and relaxed appointment thanks to sedation dentistry. With the techniques outlined below, we can calm an erratic mind and protect a patient from discomfort all at the same time. If you're ready for dental pain relief without the stress, be sure to contact us today and ask about sedation.
IV Sedation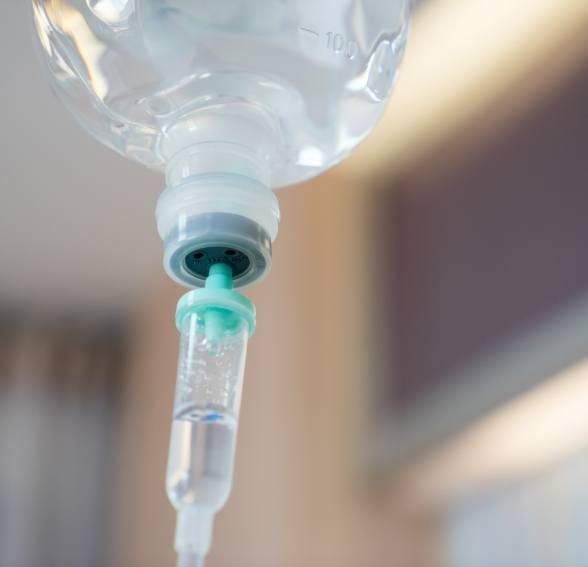 This powerful and fast acting sedation method is perfect for those who have extreme dental fear, and Dr. Adams is proud to be the only endodontist in all of northern Nevada who's certified to administer it for root canals. For IV sedation, a sedative is introduced directly into the bloodstream, helping a patient immediately become tremendously relaxed. This approach allows your dentist to adjust your sedation level in real-time throughout your appointment, ensuring your comfort from moment to moment with a higher level of safety.
Sleep Dentistry
For those who require an extensive amount of dental work or have mental/physical disabilities that make receiving standard dental care very difficult, sleep dentistry can help finally remove that last barrier patients have between them and a healthy smile. This method enables a patient to simply sleep through their appointment and wake up with no memory of what happened. While under, we always keep a close eye on a patient's vital signs to ensure their safety.