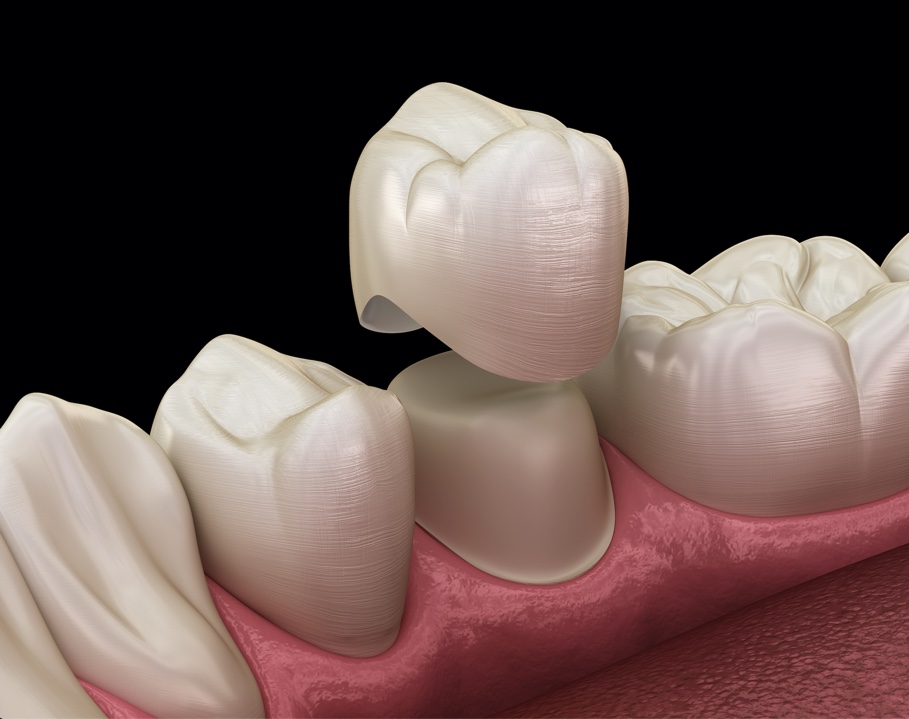 Dental crowns are a great option for patients who need something to protect a weak tooth, restore an already broken tooth, restore a tooth that has been severely worn down, or cover a tooth with a large filling. In fact, crown placement is one of the most common dental procedures performed. However, they do not last forever. Continue to learn about how long your dental crown in Reno should last, when to get it replaced, and how to improve its longevity.
When Should I Replace My Dental Crown?
Dental crowns can last anywhere from 5-15 years depending on a number of factors. You should ask your dentist about crown replacement if you are experiencing any of the following:
Pain or swelling: If it appears that your crown is causing pain or swelling near the tooth, it is definitely time to have it looked at by your dentist. This could be a sign that it is broken, outdated, or improperly placed.
Receding gum line: It is more likely for bacteria to gather on the surface of the gums around a dental crown than a natural tooth. Therefore, there is a greater chance of receding gum lines. This could also be a sign of an improperly placed crown or inadequate oral hygiene.
Wear and tear: If your crown appears to be worn down, you'll likely need to see a dentist to have if replaced. This is a more common occurrence in patients who have bruxism (teeth grinding).
It's getting old: Without seeing any damage, crowns can last over 15 years. Often times, it's better to replace your crown before it starts becoming problematic. If your crown is over a decade old, you should keep an eye on it. Your dentist can also take a look and determine if you are needing a replacement.
How Do I Increase the Life of My Dental Crown?
The lifespan of a dental crown varies about 10 years. By taking certain measures, you may be able to increase its longevity. Always remember to:
Keep up a good oral hygiene routine. Even though dental crowns do not decay like natural teeth, it's important to maintain healthy gums surrounding them. This includes brushing twice and flossing once a day.
Avoid habits like chewing ice, biting your fingernails, and using your teeth to open packages.
Talk to your dentist about any bite issues you have. If you are suffering from bruxism, you can get a mouth guard to prevent clenching and grinding of the teeth.
See your dentist every 6 months. By having regular dental exams, your dentist will be able to determine if there is an issue arising related to your crown. They will also be able to tell when it is time for a replacement.
Millions of crowns are produced every year because they are so effective against certain dental issues. By keeping an eye out for problems and talking to your dentist in Reno, you can care for your dental crowns and maintain a healthy smile!
About the Author
Dr. Jelena Zivkovic is a general dentist currently practicing at Summit Boulevard Dental in Reno, NV. Her team includes an endodontist and an oral surgeon so patients can receive a variety of different treatments at one convenient location. She offers same-day crowns as one of her many services. For more information or to schedule an appointment, visit her website or call (775) 683-3008.