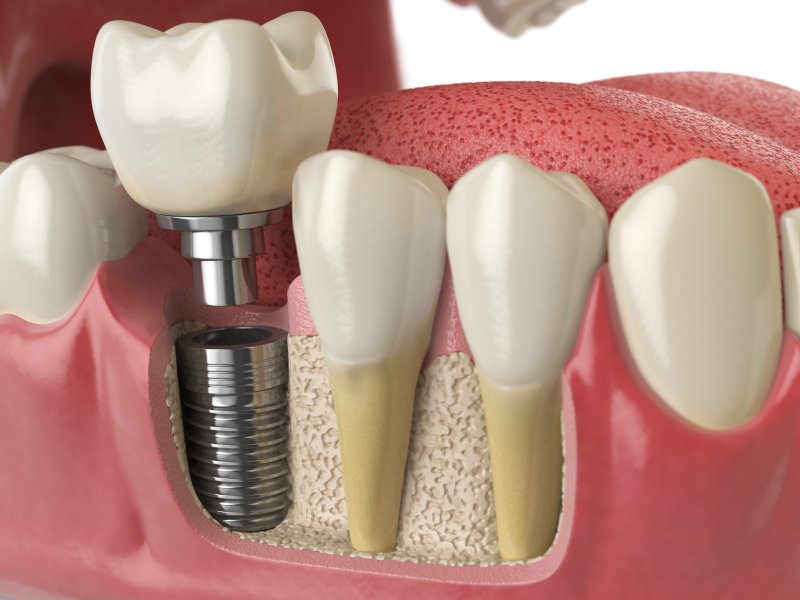 If you're considering dental implants, you probably already know about all of the amazing benefits that they provide. You can have a beautiful, fully functional smile while preserving the integrity of your jawbone and preventing against premature aging. However, there are many terms that your dentist throws around that may be a little confusing. Here are some key terms regarding dental implants in Reno that you should know so you can have a better understanding of the process.
Abutment
An abutment is a connecter that is attached to the top of your dental implant and serves as the attachment for the replacement tooth. This helps to guarantee that your new tooth stays firmly in its rightful place. The abutment tooth is a crowned tooth that supports and stabilizes a bridge or a partial denture.
Ceramic
This is one of the materials used to make dental implants. It is made of a type of clay and then hardened by heat. This is often used if a patient has some sort of allergy to metal or prefers the aesthetic appeal compared to other options.
Crown
A crown, or cap, replaces a single tooth that is missing, broken, or damaged. They typically fit over an existing tooth, but in the case of dental implants, they are attached to the abutment in order to become perfectly grounded.
Dentures
You know dentures as a traditional option for replacing missing teeth. However, there are a variety of different types. Some are removed daily for cleaning and storage while others are attached permanently to the mouth, like dentures that are supported by implants.
Endosteal Implant
This is the most commonly used type of implant. For this type, a dentist places the implant directly into your jawbone through a surgical procedure. Each implant holds at least one replacement tooth.
Eposteal Implant
Instead of being placed directly into the bone, eposteal implants are supported by resting on the jawbone. This isn't a very common tooth replacement option anymore, but if a patient is at high risk of advanced bone resorption, your dentist in Reno could opt for this type of implant instead.
Subperiosteal Implant
A subperiosteal implant sits on top of the jawbone with the posts of the metal framework protruding through the gum in order to hold prosthetic teeth into place. This is typically used when a patient has minimal bone height or isn't able to wear conventional dentures.
Osseointegration
This is the biologic process in which a dental implant fuses with your existing bone. This improves the strength of both the living bone and the implant.
Now that you know some of these common implant related terms, you are likely to better understand the procedure and everything that comes with it. Soon enough, you'll be one of the 3 million Americans reaping the benefits!
About the Author
Dr. Jelena Zivkovik is a general dentist working alongside an endodontist and oral surgeon at her practice in Reno, NV. She graduated from the University of Illinois at Chicago School of Dentistry with her DMD at the top of her class. Dr. Zivkovik and her team provide dental implants as a tooth replacement option. For more information or to schedule a consultation, visit her website or call (775) 683-3008.