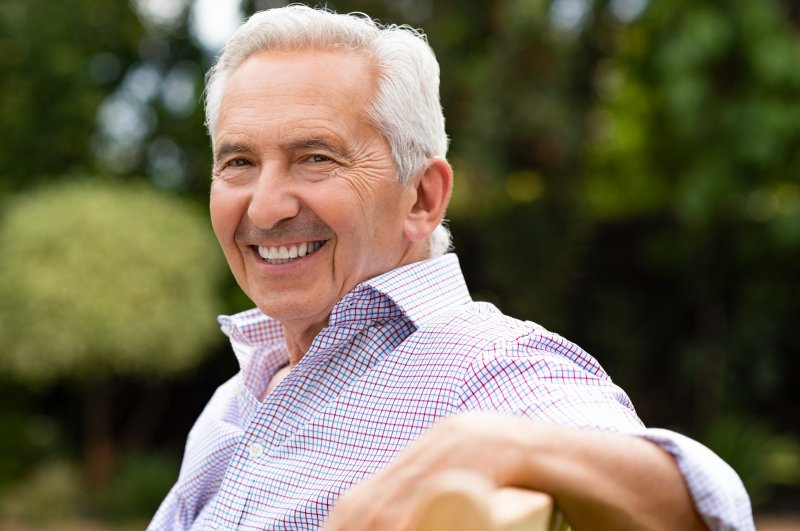 Did you know that 26% of Americans over the age of 74 are missing all their teeth? Plus, 69% of people between 35 and 44 have lost at least one tooth. Fortunately, dental implants can fill in the gaps for good while simultaneously restoring your bite force and preventing jawbone deterioration. However, if you are considering this state-of-the-art tooth replacement solution, then you may have one important question on your mind, "What do they feel like?" Read on for the answer!
So, What Do Dental Implants Feel Like?
If you've worn dentures for years or are considering tooth replacement options for the first time, you may be wondering if dental implants will feel as natural as they look. Thanks to innovations in technology and high-quality materials, the answer is a resounding "yes!" In fact, they are custom-made to mimic the size, shape, and color of your missing tooth, so they seamlessly rebuild the aesthetic of your smile and function of your teeth.
4 Additional Benefits of Dental Implants
Life-like dental implants that are virtually undetectable are undeniable advantages of dental implants. However, this top-tier solution for missing teeth also:
Stimulates your jawbone to prevent deterioration.
Can be easily cleaned with a proper brushing and flossing routine.
Provides patients with a strong, durable bite.
Lasts 15+ years with proper care.
How to Care for Your Dental Implants
To ensure the dental implants are successful in the short and long-term, proper care and maintenance are paramount. While priority number one is implementing a solid oral hygiene routine, other crucial best practices include avoiding poor dental habits (like smoking) and visiting your dentist frequently for bi-yearly appointments. The combination of these three prevention practices will ensure your dental implants look and feel natural for years to come!
If you are considering dental implants for the first time, it is important to know that they are designed to look and feel like a seamless extension of your smile. So, if one or more missing teeth are hindering your confidence or dining experience, then talk to your dental team about this popular tooth replacement solution!
About the Practice
From routine cleanings to state-of-the-art dental implants, the team at Summit Boulevard Dental offers a comprehensive array of services to ensure your oral health and smile stay in tip-top shape. At each appointment, Dr. Tim Adams uses their advanced training, clinical expertise, and patient-centered approach to care to deliver world-class service that is second to none. If you are interested in replacing one or more missing teeth with dental implants, visit their website or give them a call at 775-683-3008.